Digging Dog Nursery
a retail and mail order plant nursery specializing in unusual and hard to find perennials, ornamental grasses, shrubs, trees, and vines.
31101 Middle Ridge Rd.
Albion, CA 95410
phone:
(707) 937-1130
fax:
(707) 937-2480
Visit Us!
Summer Hours:
Wednesday–Saturday: 10am–4pm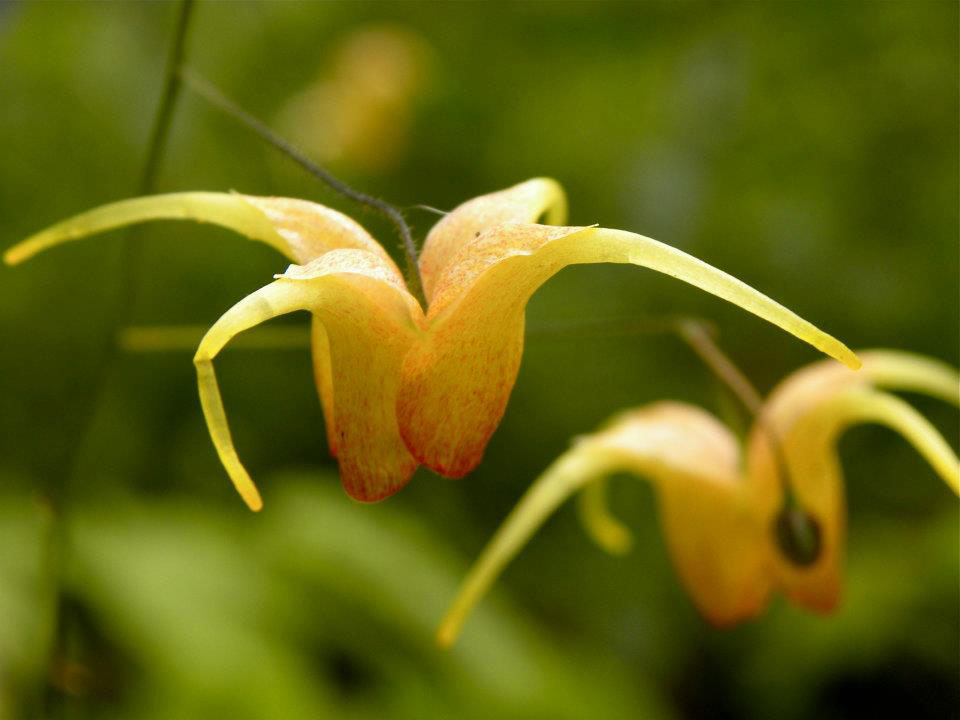 Epimediums: The go-to perennial for a woodland setting or shady bed.
Durable, long-lived and easily cultivated, Epimediums unfurl winsome heart-shaped foliage and intricate origami-like flowers. Many of their leaves are infused with bold mottling, while their wiry stems present graceful blossoms, in colors ranging from starry white to lemon, amber or ruby red, plus rose, lilac and purple.
Digging Dog's late February 2017 Newsletter Link
Current Staff's Favorite Plant