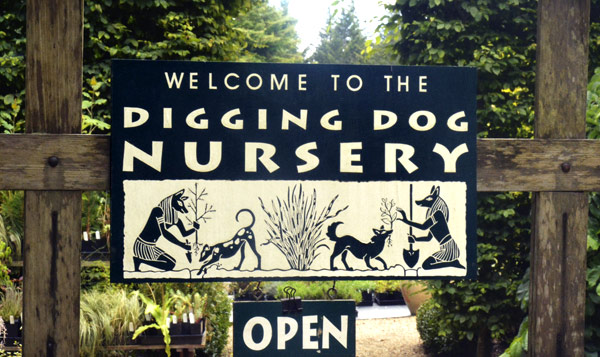 Digging Dog Nursery is a family-owned nursery and mail-order business situated on the Mendocino Coast in Northern California. Our nursery offers healthy and vigorous plants grown in our own custom potting mix that includes a sterilized sandy loam. We propagate the majority of the plants we sell.
For more than 20 years, we have been offering a selection of tried and true garden performers, as well as many unique and easily grown varieties that emphasize long blooming periods, and year-round appeal with an array of buds, blooms, seedheads, berries, intriguing foliage, or bark.
In the following pages, you will find a versatile and extraordinary collection—a plethora of plants for formal or informal spaces, as well as naturalized meadows, shady woodland areas, Mediterranean and water-wise gardens, the rockery, and even some market plantings with a focus on fresh or dried arrangements.
You can order plants from our website, from our printed catalog, by phone, or come visit our nursery. Our nursery is open to visitors seasonally.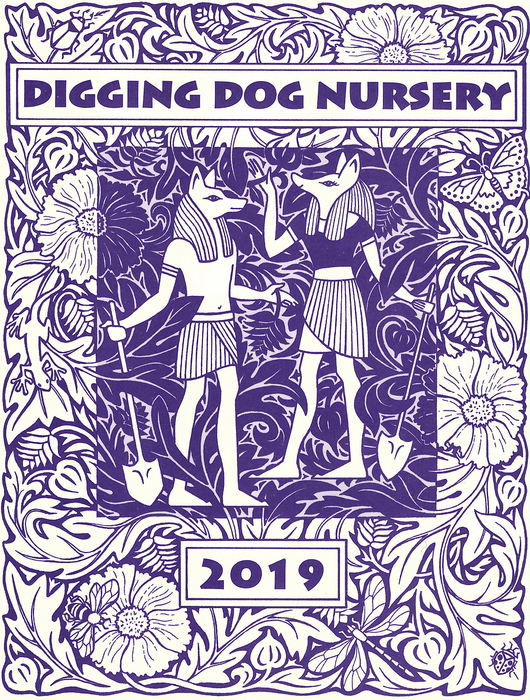 Search for Plants in Our Catalog
Enter the name, or part of the name, of a plant you are looking for:
You'll find a diverse selection of unusual plants in these and many other genera in the Digging Dog site:
There does not seem to be any news today. Check back later!
Current Staff's Favorite Plant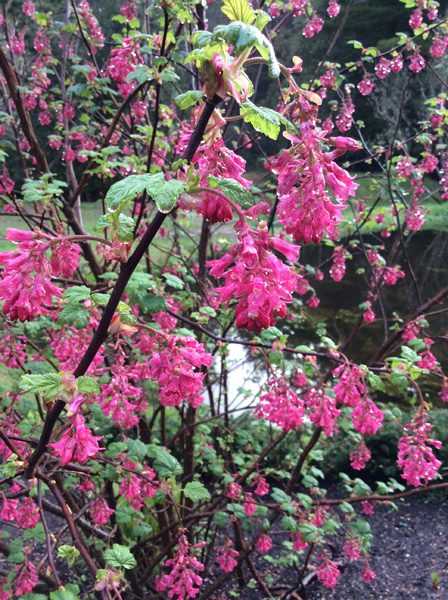 Spring salutations, early blooms, fresh unfurling foliage!
These early blooming vines and shrubs herald spring!
A choice deciduous shrub for an adequately moist woodland setting, Corylopsis pauciflora offers dangling fragrant primrose-yellow blooms amid graceful branches. The Flowering Current produces long lasting richly colored flowers, bird-friendly berries plus eye-catching autumn color. It thrives in both sun or part shade and handles some drought.
Easily grown Clematis alpina 'Constance' is a small-statured climber that can be showcased in a tight spot or in a patio container. Beloved by gardeners since 1900, Clematis armandii 'Apple Blossom' combines lustrous evergreen foliage with copious vanilla-scented blooms, while appreciating a sheltered abode. Both these vines make lovely additions to early spring bouquets.
Spring Salutations!
We've been drenched with nearly 60 inches of rain here at the nursery. All that moisture coupled with several warm sunny days, has turned the garden into a verdant wonderland of unfurling shoots, leaves and blossoms. The perennials photographed in this newsletter were taken this week, either in the garden or in our open-sided greenhouses.
Happy Spring and happy digging!
Visit Us!
Summer Hours:
Thursday–Saturday: 10am–4pm